Classifieds: Books & magazines
Find below listing of used or new Books & magazines items for sale presented by u7783 from United Kingdom.


Results found: 1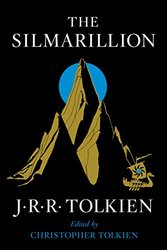 23-07-2017 22:00
A number-one New York Times bestseller when it was originally published, THE SILMARILLION is the core of J.R.R. Tolkien's imaginative writing, a work whose origins stretch back to a time long before THE HOBBIT. Tolkien considered THE SILMARILLION his most important work, and, though it was published last and posthumously, this great collection of tales and legends clearly sets the stage for all his other writing.
Item offered for sale: Other books & magazines
in
United Kingdom, Aberdeen
...
View detailed
...
Results found: 1
This website was created by u7783 from United Kingdom using 2lazy2boot.co.uk online car boot sale system. You may want to go to 2lazy2boot.co.uk marketplace to find more sellers if you cannot find what you are looking for on website of u7783.